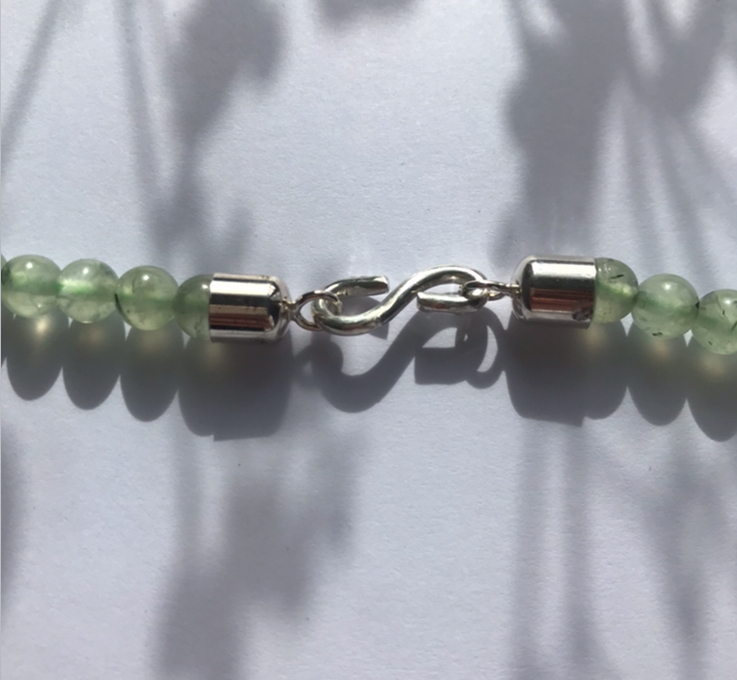 ︎
PREHNITE COLLAR
925 Sterling silver & Prehnite gemstone
PREHITE COLLAR IS MADE OUT FROM 5MM PREHNITE BEADS AND HAS A SILVER ISA-LOCK AT THE END. IT CAN BE MADE COMBINED WITH AN ISA SILVER PENDANT AND ARE MADE AS AN EVERYDAY PIECE FOR ALL GENDER AND VESSELS.

PREHNITE COLLAR

ISA PENDANT


︎ HEALING PROPERTIES: Prehnite attunes you to divine energies, as it enhances prophesy and illuminates the way forward for your spiritual growth. When your actions are in alignment with your heart, rather than the ego, the outcome of your actions are aligned with the highest good. Prehnite seals the auric field in a protective shield of divine energy. Prehnite helps to restore trust in the universe allowing for divine manifestation.


All jewellery is designed and handcrafted in Oslo. By only using the finest materials and gemstones, we create independent jewellery for all gender and vessels. As a result of the crafting process, you may find some small differences in shape and size. Please allow two to four weeks for production and shipment.