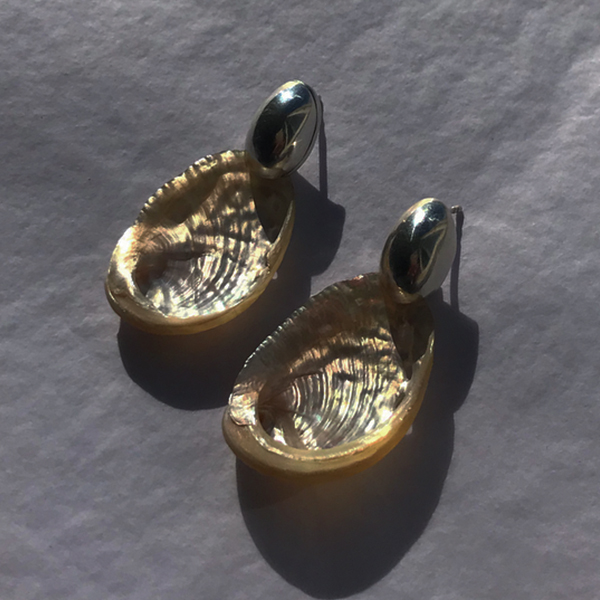 ︎GOLDEN ABALONE EARRINGS

925 Sterling silver

GOLDEN ABALONE EARRINGS IS HAND SCULPTED WITH PETITE DROPS AND GOLDEN ABALONE SHELL. A BEAUTIFUL AND TIMEPLESS PIECE TO WORN BY ALL GENDER. ALL PIECES ARE MADE 1:1 BECAUSE OF THE SHELLS SHAPE AND DIFFERENCES.



︎ HEALING PROPERTIES GOLDEN ABALONE: Abalone shell is fundamentally an expression of healing Ocean energy (that's why we always feel better at the water's edge!) Using Abalone generates a feeling of peace, calm and being "right" with Nature. It has the ability to off load worries and cares, and transform negative energy into a positive uplifting mood. You can use Abalone as an inspiration for life's journey with its ups and downs, and the courage to go on no matter the difficulty. Wear Abalone for inspiration in healing relationships as it promotes communication and compassion.

All jewellery is designed and handcrafted in Oslo. By only using the finest materials and gemstones, we create independent jewellery for all gender and vessels. As a result of the craft process you may find some small differencies in shape and size. Please allow two to four weeks for production and shipment.